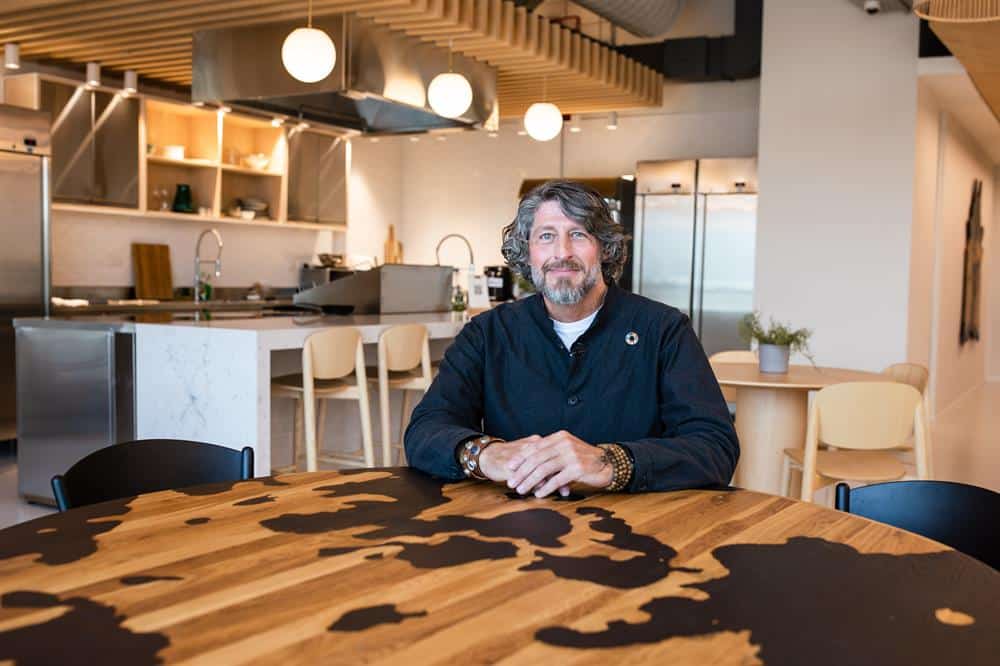 Marc Buckley, a member of the Sustainability Advisory Board at Aleph Farms, discusses the growing support for cultivated meat from governments and intergovernmental organizations, and why it's imperative that regulators keep pace.
The way we grow and consume our food has an impact on human and planetary health. With established facts such as global food systems producing more than a third of greenhouse gas (GHG) emissions, and approximately a third of food we produce going to waste, the time to act is now.
While our first instinct may be to stop and evaluate the situation before trying to improve it, when it comes to food systems, pressing 'pause' is not possible. At any given moment, adequate nutrition remains at the mercy of value chains that are convoluted and vulnerable to shocks. Food supply cannot be shut off, especially for the 800 million people who face hunger every day.
The benefits of cultivated meat align with short and long-term thinking
To avoid catastrophic consequences, change needs to happen quickly. However, fast decision-making for longer-term interests is difficult to achieve because the mechanisms in the public sector are oriented for short-term thinking and gains.
However, cultivated meat is a solution that offers a quick win for the environment and humanity. As described in a recent op-ed co-authored by Aleph Farms and the Tony Blair Institute for Global Change, reducing potent greenhouse gases like methane (produced by conventional livestock agriculture) would have an immediate impact.
Public sector support for cultivated meat is growing
Such promising potential benefits have garnered increased interest in cultivated meat from numerous governments and intergovernmental organizations.
The Food and Agriculture Organization of the United Nations (FAO), which visited Aleph Farms' facility in Rehovot, recently dedicated an entire section of its food safety report to cell-based food production. Additionally, the Intergovernmental Panel on Climate Change (IPCC) mentioned cell-cultured meat as one of the ways to limit the pressure on finite natural resources and sharply curtail GHG emissions.
National governments are also taking action. Singapore is the vanguard having been the first nation to approve a cultivated meat food product in 2020. More recently, the White House announced fresh support for the biotechnology sector, including cell-cultured food. UK Research and Innovation (UKRI), a non-departmental public body of the UK government, awarded additional funding to Royal Agricultural University to examine cultivated meat's impact on livestock farmers. In April, the Israel Innovation Authority allocated $18 million in government grants to the world's largest cultivated meat consortium of private companies and research institutions, including Aleph Farms. Similarly, the Netherlands allocated €60 million in public funding to Cellular Agriculture Netherlands, a consortium of academia, NGOs, startups and other industry entities.
Regulatory frameworks must progress for cultivated meat to maximize its impact
For the increasing recognition and investment in cultivated meat to yield the desired results, regulatory processes must continue to mature. For example, in the United States, the USDA and FDA established a joint dedicated framework for cell-cultured foods in 2019. While the framework has helped the entities work with companies to advance cell-cultured food towards being an option for consumers, there has yet to be an approved product in the US market.
It is crucial that new regulatory frameworks develop alongside cultivated meat's technology platforms as they advance and scale. Without them, real progress remains murky and the growing global consensus regarding cultivated meat will be for naught.
In updating these frameworks, public entities develop and maintain their toolbox with which they can keep pace with real-time change and remain ready for new challenges at every given moment. This is the infrastructure we need so that technology like cultivated meat can make food systems more sustainable, resilient and secure.