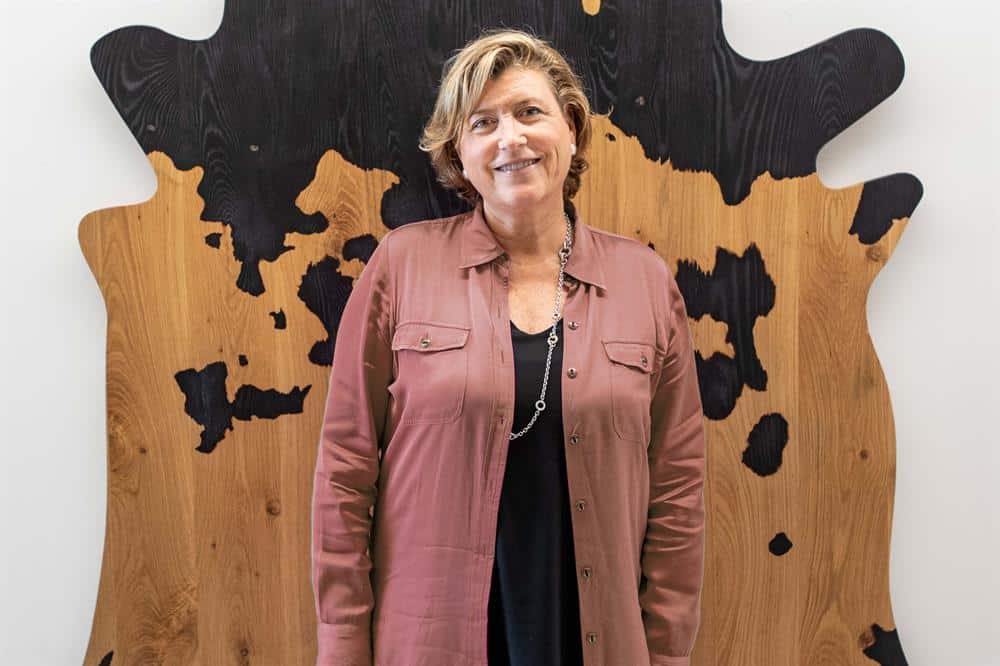 Aimée Christensen, a member of the Sustainability Advisory Board at Aleph Farms, provides her insight into why food is often left out of climate discourse and how COP27 is slated to change that.
Food production depends on massive amounts of energy and is associated with loss of both precious biodiversity and vital natural resources. Our largely industrialized food system desperately needs a transformation – for people and our planet. Fortunately, many private and public sector leaders are investing and working to modernize food systems and this November, food will finally be on the agenda at the UN climate talks. COP27 will host the inaugural Food Systems Pavilion, with 10 "Thematic Days" of discussions on "the critical role that transforming food systems must play in climate mitigation, adaptation and building resilience."
"We must ensure that food dominates the COP27 agenda. It has been the missing piece in climate negotiations for far too long," said The UN Secretary-General's Special Envoy to the 2021 Food Systems Summit, Dr Agnes Kalibata, President of the Alliance for a Green Revolution in Africa. "Transforming our food systems unlocks opportunities to significantly reduce greenhouse gas emissions, mitigate the impacts of climate change, and provide solutions to some of the most pressing environmental and social issues of our time."
Our food systems are the source of at least one-quarter of global greenhouse gas emissions and climate change is already undermining our food security. We all have a stake in changing how we feed the 8+ billion (and counting) people on planet Earth, but food – what we eat, what we don't eat, with whom we eat, how we eat, and yes, where our food comes from – is about more than nutrition and sustenance. Food is central to who we are: from language to technology, how we farm and what we eat are central markers of identity, woven into cultures and the fabric of our being. Changing these markers, or even the perception of doing so, can be an unsettling prospect. Reimagining how certain foods are produced can feel threatening, much more so than, say, how we fuel our homes, dispose of waste or get from point A to point B. There is a psychological hurdle standing in the way of transforming food systems.
Recently, I challenged my own dietary habits by eating a cultivated steak – my first steak of any kind in 30 years. Those first couple of bites were difficult for me, even though intellectually I knew that cultivated meat via cellular agriculture produces an animal product without slaughtering or inflicting harm. I had to overcome the emotional challenge of eating a meal I have always associated with animal suffering. As I experienced what I was tasting, I was overcome by emotion – this was steak, but this new way of producing it could address harms to so many creatures, people, and our climate.
Cultivated meat can also serve as a bridge between people with otherwise vastly different diets. Among people who eat meat regularly, consumer research around the world continues to demonstrate significant interest in cultivated meat products. These consumers also raise many of the same concerns that have led others not to eat meat, including sustainability and health. Cultivated meat can be a gamechanger. At the end of the day, we all want a delicious and nutritious experience that makes us feel good. Culture is powerful, but it is also malleable. When push comes to shove, people can change their behavior to accommodate new, exciting and tasty experiences. In this respect, cultivated meat is, as far as food goes, uniquely positioned to bring people together.
As unprecedented heat waves and other devastating human-induced climate impacts escalate, cultivated meat's efficiency in terms of low water use, freeing up land and reducing greenhouse gas emissions will earn more and more of the spotlight. When leaders convene in Sharm El-Sheik for COP27 this November to chart pathways forward on climate solutions, food will finally be on the table. To meet the speed of change required for our planet, everyone must be part of our food solutions so that food options can align with culture, people, and a thriving planet. The first bite may be the hardest, but when it tastes right and feels right, the sky's the limit.