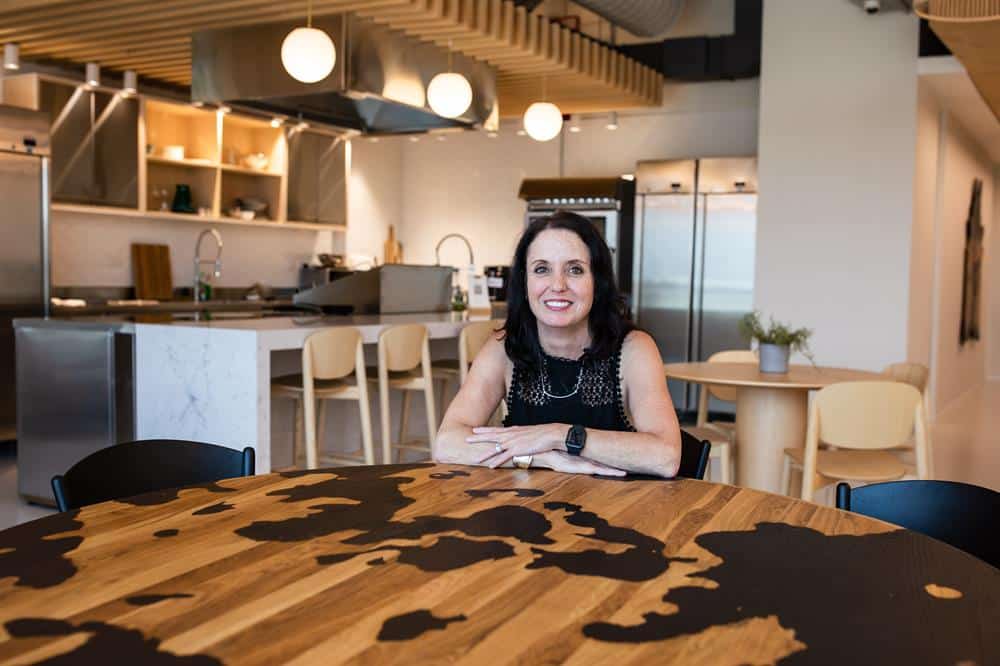 Danielle Nierenberg, a member of the Sustainability Advisory Board at Aleph Farms, discusses one principle that will make or break efforts to modernize food production.
To make food systems more sustainable and secure, stakeholder knowledge and input are indispensable. When technologies and other solutions are imposed from the top down, trust is impaired and the intended lasting impact becomes less likely.
When people were skeptical of Monsanto's genetic engineering in the late 1990s, the world leader in agricultural biotechnology neglected to invest in two-way discourse with consumers about final products. Discounting the importance of inclusion and engagement resulted in, among other things, a failure to convince global markets that genetically modified wheat was safe. Thereafter, it was known more for litigating against farmers whom it had signed on to use its technology than for increasing food security or strengthening food systems.
More than two decades later, scientists are developing and refining solutions to some of humanity's most formidable food-related challenges. Monsanto's lesson still rings true – if today's innovators expect farmers and ranchers to implement modern solutions, these food producers (and others) will need a seat at the table.
Inclusive and participatory practices are the ones that scale
For new solutions to make their mark on global food systems, they must demonstrate – with specificity and detail – their desire and ability to work with current food producers and not against them. In this respect, cultivated meat and other branches of cellular agriculture are well-positioned: they are not aiming to obliterate all other agriculture or replace all other meat, and have the potential to foster deep collaboration with food producers.
Cultivated meat's production occurs in closed environments, making it largely independent of weather conditions and natural resources. This allows for short and resilient value chains that significantly reduce susceptibility to shocks. The result is that cultivated meat furthers the ability of producers at large to keep animal product prices stable, acting, as Aleph Farms CEO Didier Toubia put it, as an "anchor for prices" that benefits sustainable segments of conventional animal agriculture in times of high uncertainty.
Inclusivity is good business, not a fluffy nicety
The current (and unprecedented) prominence of diversity, equality, and inclusion (DEI) has brought increased attention to the importance of inclusive practices. Some may assume that in this context, an 'inclusive approach to sustainability' is a marketing ploy devoid of substance. This assumption would be a drastic mistake with profound business implications.
Inclusivity demonstrates a down-to-earth approach, one that is grounded in reality and aware that change doesn't happen magically or overnight. Being inclusive means accounting for people without illusions or pretensions. For cultivated meat or any other transformational technology, being able to communicate such realism and practicality is instrumental for growth.
Aleph Farms is working with partners to examine cultivated meat's potential impact on (and opportunities for) different livestock systems and develop business models that create synergies between cultivated meat and these systems. Thoroughness in safeguarding workers' livelihoods helps food producers become the best advocates for more sustainable food systems because it makes them an active part of the transition. Participatory research, focus groups and on-the-ground studies are all important for ensuring this robust approach.
Inclusivity means embracing all stakeholders
Next month, the first-ever Food Systems Pavilion at COP27 in Egypt will help put the spotlight on modernizing food production. Aleph Farms is part of the coalition of leading food organizations hosting the pavilion and is doing so alongside a diverse group of stakeholders. In addition to producers like farmers and ranchers, there will be participants from public, private and not-for-profit sectors, including policymakers, scientists, Indigenous Peoples, NGOs and IGOs, and youth representatives.
This diverse coalition includes segments of the population whose voices have historically been underrepresented or non-existent in such forums. Traditionally, Indigenous People have been excluded from formal decision-making processes and have borne the brunt of what those very same processes legislated. Younger generations, accustomed to seeing older, elite people convene to form policy, are inheriting the climate crisis more than anyone else and should be empowered to advocate on their own behalf.
This November, it is critical that the principle of inclusivity takes center stage in Sharm El-Sheikh. Our ability to implement groundbreaking solutions and improve food production may very well depend on it.