In a fun piece of news tailored to our smallest fans, we're thrilled to share the publication of a new children's book entitled "Where do Hot Dogs Come From?". Aleph Farms was the lead sponsor of the creators' Kickstarter campaign to fund the publication.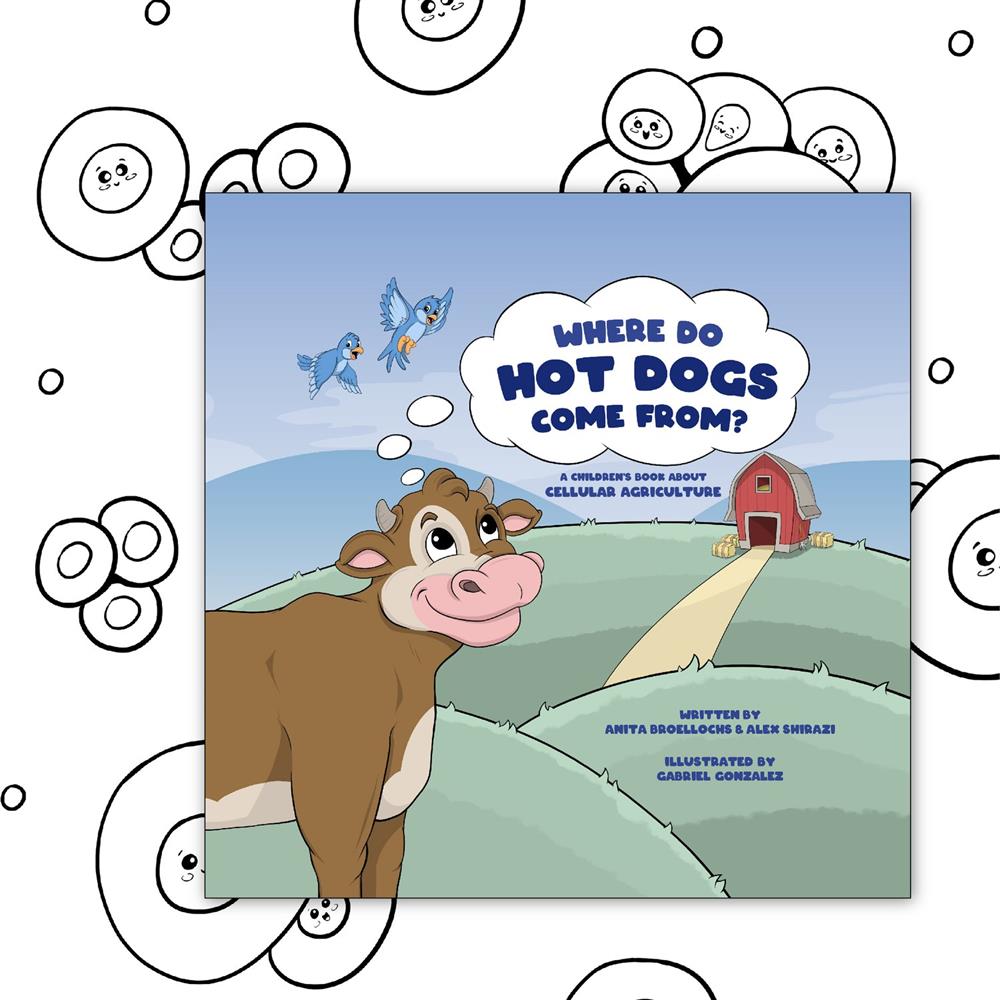 This playful story educates children on the future possibilities for animal agriculture and highlights a world where enjoying meat does not need to involve the slaughter of animals.
A play on the well known saying "how the sausage is made," this story introduces us to a family enjoying a barbecue. When siblings Jamie and Jimmy ask their parents where hot dogs come from, we are taken on a STEM filled journey of cellular agriculture and learn about the process of creating cultivated meat.
The book is geared toward children aged three to seven and is currently available online, shipping worldwide via www.hotdog.fyi and It will be available on Amazon and select retailers in the United States. Aleph Farms has also translated the book into Hebrew and will publish it in Israel later this year.
The book is authored by Future Food Enthusiast Alex Shirazi, host of the Cultured Meat and Future Food Podcast, Anita Broellochs, Founder and CEO of fermentation-based protein company Balletic Foods, and Gabriel Gonzalez, a California based artist.
"Children's books about farming typically highlight a pretty picture when in reality things are very different," says author Alex Shirazi, after speaking with parents interested in the technology. "'Where do hot dogs come from?' takes readers through a step by step process of how cultivated meat products are made. The inspiration from the book came from the companies that are leading efforts in this space as well as animal advocacy groups promoting cellular agriculture."
Our team at Aleph Farms is motivated by the desire to make the world a better place for future generations. We are thrilled to support the telling of new stories about how we grow our food and encourage you to share this fun story with the little ones in your life!