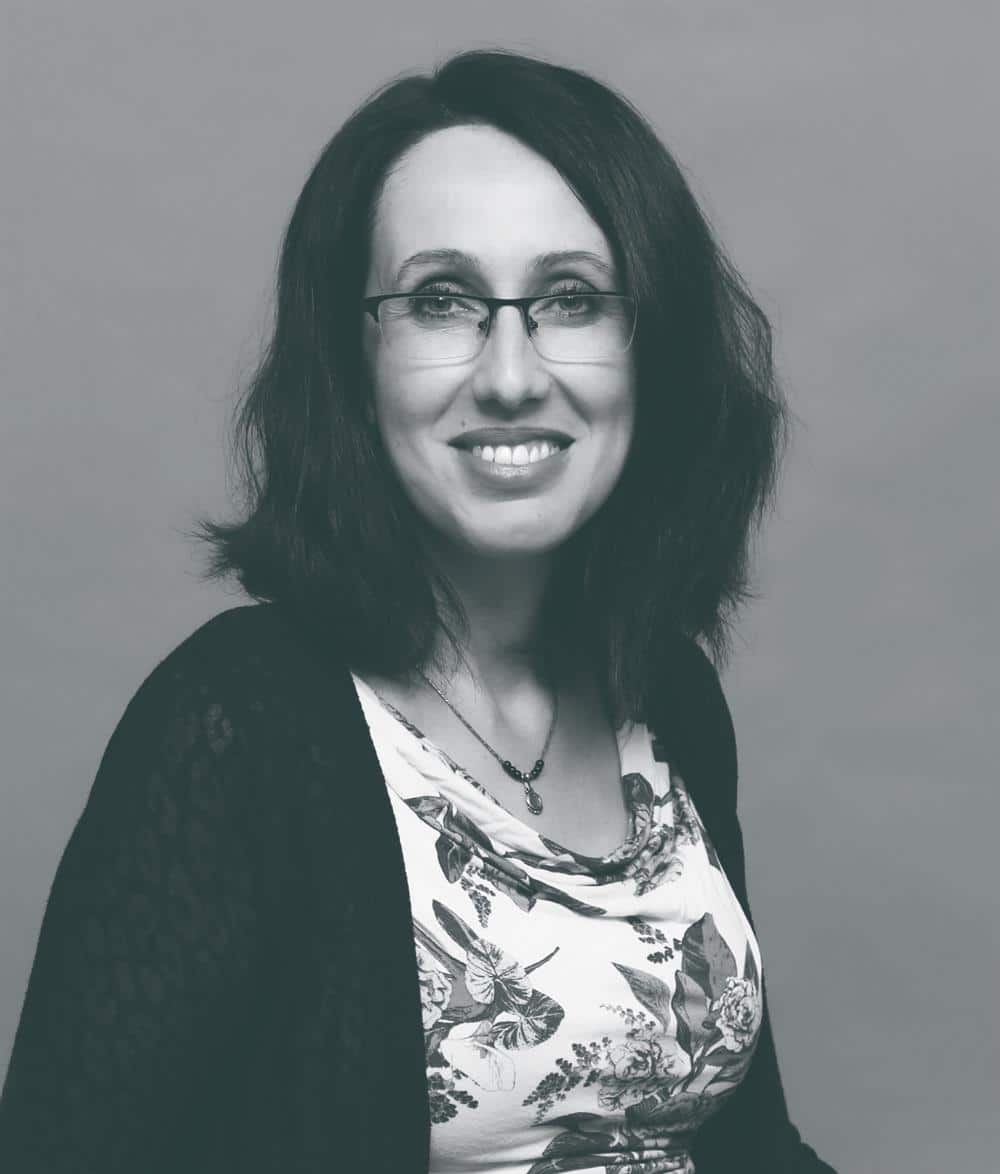 What is cell differentiation and why is it so important for cultivated steaks and other animal products?
To understand how important cell differentiation is, think about what our process starts with and what the final result is. We start with a fertilized egg from a living cow. We finish with a delicious thin-cut beef steak. Getting from start to finish takes more than cells merely multiplying; they need to take on specialized roles – the roles needed for beef steaks.
We start working with cells very early in development, early enough so that the cells are pluripotent, which means they have the potential to mature into any kind of specialized cell. The trick is getting them to differentiate in the right way. That's what my teams focus on.
How did you come to work at Aleph Farms?
I immigrated to Israel as a young kid and my family was of modest means, so I was quick to understand the value of hard work and self-sufficiency. This was the first step in my falling in love with science.
I saw embryology as a sort of miracle. It's complex on an unimaginable level and somehow at the end we get babies. That's why I focused on embryonic stem cells for my PhD.
In January 2020, a friend who knew about my interest in practical use cases set up an informational conversation between Dr. Neta Lavon and myself. Neta told me all about what she was doing as VP of R&D at Aleph Farms (she is now CTO as well). It was really a bingo moment – Aleph sounded like the perfect combination of being able to work with inspiring scientists like Neta and a world-changing mission: changing how people think about and eat food.
Neta hadn't come to that meeting with a job offer in her pocket, but she must have felt similarly because shortly afterwards, she fashioned a role for me. I started that spring.
Spring 2020? What a time to start!
Tell me about it! When I joined, there was no team dedicated to cell differentiation – just two other people and myself. I came on to lead the new team and started one week after the first Covid-19 lockdown began. With both of my kids home, I was in my bedroom – just me and my laptop – trying to absorb a lot of information quickly and lead my team.
Fortunately, Aleph did everything to make me feel good during that tough period. Dr. Ayelet Maor-Shoshani, who directs cell line and media development, was an especially important source of support for me. The beginning was tough, but the support I received from my colleagues reinforced my decision to come aboard.
I take it that your team has grown a lot since then, yes?
Oh yes – we've grown a lot! When I started, it was me and two other people. Then it became a few more people, and each person had their own project. Now, it's three whole teams devoted to cell differentiation. Each person has their own projects and each team develops its own novel and unique strategies.
Wow – a lot of manpower for little, tiny cells!
I mentioned earlier that we need cells to differentiate in just the right way. Well, in embryonic development, cells receive different signals from neighboring cells and from the external environment. We're mimicking an intricate process and need to be precise when steering pluripotent cells towards specialized roles. This is all the more true when cell types, including the ones that form muscle, fat and connective tissue, originate from the same germ layer. We are also sure to only advance strategies that suit our plans for scale-up and mass production.
Sounds intense!
It is intense, but we love it. We're doing something novel, something that people were calling science fiction just a few years ago.
Being able to achieve in a few short weeks what conventional production can only do with two years, slaughter, methane emissions, and significant natural resources – it's a source of motivation.
Plus – it's a field of science where you can taste your work. There's nothing more rewarding than that.
The members of your teams – are they veterans of the sector, or are they mostly younger scientists in their first steps of biotech? 
We certainly have a lot of young, passionate scientists who come directly from academia. While they require mentoring, it's a great atmosphere where everyone helps and supports one another.
Of the three teams I oversee, two team leaders, Dr. Eldar Zehorai and Dr. Aviv Rom, started their careers in Aleph Farms and have bloomed within the company. Another team leader, Dr. Julian Nicenboim, came from the world of drug discovery, like me.
Together, we hold regular sessions on mentoring, and just as VP R&D of meat products Dr. Tami Dvash has mentored me, I do my best to use and pass on my knowledge of team leadership.
You mentioned your background in drug discovery. Previously, you worked with stem cells to develop personalized and unique disease models for women who suffer from heart failure during late stages of pregnancy or following delivery. Helping people seems to be a constant in your work.
I certainly get a sense of purpose from helping people. The medical field is tough, but FoodTech is even more challenging. So much of it is still uncharted territory.
I used to work on developing antiviral drugs and some of my biomedical colleagues thought it was an odd choice (since viral diseases tend to be less fatal). Well, one virus-induced pandemic later and my choice seems less odd.
Then, as soon as the pandemic began, I started working with food – and some of those same people questioned me again! I suppose I'm just one step ahead of them, because as far as I'm concerned, FoodTech is addressing some of humanity's most formidable challenges and serious questions. That includes how we plan on providing adequate nutrition to billions of people.
It seems that Aleph Farms' R&D department thrives off of collaboration between its teams. 
Aleph Farms' R&D team has built a foundation of proprietary technology. A big part of why this foundation is so strong is fruitful collaboration between the teams.
From R&D's perspective, it's not so much an 'all hands on deck' situation as it is about bringing different minds into the room. Aleph Farms is full of smart people, so it makes sense to say "let's see what they can do!"