There is a growing consensus that current price volatility – in the global food sector and in general – is not part of the ebb and flow to which we have grown accustomed. To the contrary, this volatility is our first glance at a new period characterized by acute uncertainty and prevalent inflation.
For the food sector, inflation is both a major concern and an opportunity for timely modernization and impact.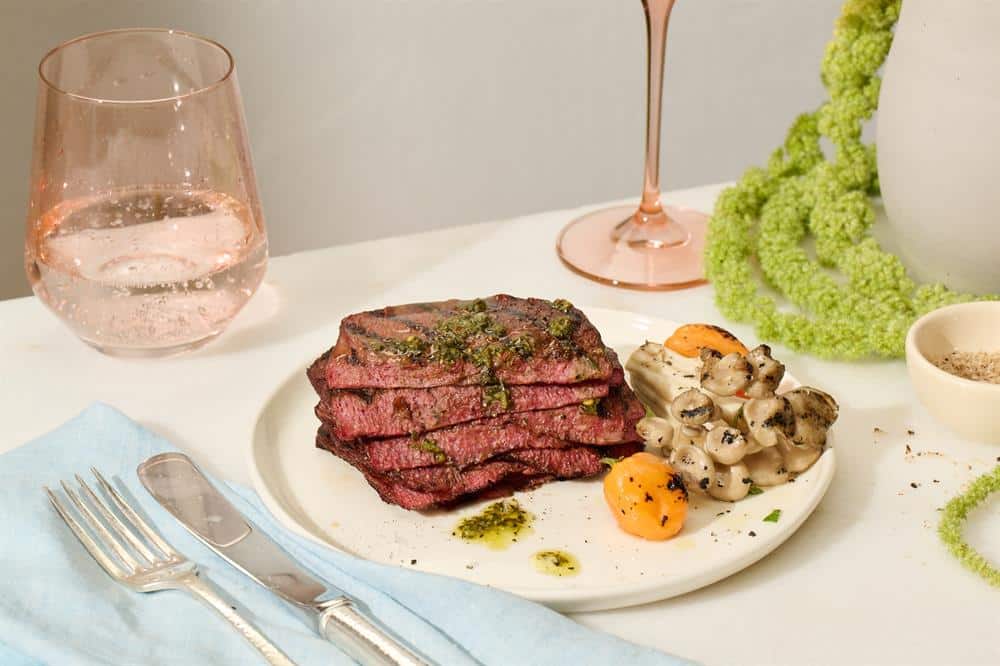 Inflation's effect on food spending 
Over the course of H2 2021 and H1 2022, grocery prices underwent their steepest twelve-month increase in over forty years. In July, US food inflation hit 10.9%, the highest mark since May 1979.
Unprecedented price hikes have already led a majority of US adults to change the way they eat and drink. If this is only the beginning of what European Central Bank executive board member Isabel Schnabel recently termed the "Great Volatility," future disruptions in supply could bring entire food systems to their knees. Even if the effect is more moderate, food producers need to be better prepared for the next iteration of price volatility. If they aren't, rapid changes in consumer spending will outpace them.
The heart of the challenge lies in production and supply chain
In the face of variables like extreme weather, war in Europe and the Covid-19 pandemic's protracted influence on supply chains, a lack of diversity in production methods is hurting producers' ability to keep prices stable.
This is more true for meat than for other kinds of food, as conventional beef production's timeline and supply chains (for importing countries) are among the longest. Countless acres of land, tons of feed and troughs of water go into grazing cattle. When any one of these or other variables becomes stymied or blocked, as we've seen with recent droughts across much of the US and Europe, existing production systems are incapable of adjusting to meet the demand for conventional meat, causing prices to increase. The 1-to-3 year span it takes to raise a cow prior to slaughter leaves plenty of time for stretched animal-dependent systems to manifest their lack of flexibility. This is true whether you're a rancher running a small family operation or any of America's largest meat producers.
Conventional beef production has been optimized for efficiency, but production is singular, inflexible and heavily reliant on resources that are becoming increasingly scarce. In addition, sudden and formidable supply chain disruptions are bound to increase food security concerns. Once this is reflected on price labels, it is not lost on consumers, who are as conscious as ever of their food budgets. According to The Harris Poll, meat causes more inflation-focused fear for consumers than any other food category.
Cultivated meat can mitigate inflation for protein producers at large
Because cultivated meat is produced from cells in closed systems rather than through slaughter, it does not rely on optimal weather and uses less water and other scarce natural resources, making it resistant to extreme heat or drought. Production can also be decentralized so as to take place geographically close to consumption. Its short, predictable and resilient value chain significantly reduces susceptibility to shocks. As a result, cultivated meat can serve as an anchor for prices, enabling a more stable supply of protein to consumers, even amidst fluctuating markets and rising demand.
Stability relies on diversification of supply. The presence of cultivated meat alongside sustainable segments of animal agriculture in food systems helps both consumers and producers. For the former, it helps ensure uninterrupted access to affordable food. For the latter, it increases resilience and flexibility in times of high uncertainty.
Modernized food systems characterized by nuanced, diversified production aren't merely our best chance to withstand inflation. More than that – they can help counter inflation head-on.